About Wayne Watson
Do you feel you have what it takes to become a leader in your organization? Do you see other people moving ahead into management positions while you seem to be "stuck" in the lower echelons? Every organization on the planet is on the lookout for leaders in their ranks, but the really great organizations recognize that "natural leadership" can only go so far. Just like high performance athletes top executives work with coaches to hone their skills and enhance their awareness as leaders. Studies have shown that the return on investment (ROI) for companies that hire coaches is six times the cost of the coaching fees. In other words for every dollar the company invests in coaching it will see a six dollar increase in its revenue.
As a fully bilingual ( English/ French) coach I will accompany you on your journey to the executive levels of your organization from your initial promotional interview stage to your corner office. The experience I have accumulated over the years as a senior executive, a chair of executive promotional boards, a certified coach, a mentor and a certified Neuro-Linguistic Programming (NLP) practitioner has allowed me to assist mid-level managers and executives to recognize and reach their potential as leaders within their organizations and their personal lives.
Vision of a perfect client
Motivated
I am all about my clients' success and you can't be successful without enthusiasm. A true leader inspires people to do more and become more than they think they can be. However, before inspiring others you must have the ability to inspire yourself. I choose to work with people who are motivated to succeed in their lives.
Open-Minded
Before any changes can take place there must be self-awareness. This is achieved through open and frank conversations, simple exercises and introspection. This is also where the "aha" moments occur. My job is to facilitate change in my clients and this requires that they be open to thinking farther down the road, where their potential lies.
Positive
Nothing great happens without enthusiasm. Believing that change is possible is the first step toward reaching any goal. People who possess a positive attitude are far more successful in their lives. They usually have more energy and are more open to embrace change.
Committed
I truly believe that if a client wishes to be successful in reaching their goal they must be committed to doing what it takes to reach it. As a coach I am fully committed to my clients' success but, in order to get the intended results, both parties of the coaching relationship need to share the same level of engagement.
To become more, whether it be in your professional life or your personal life, you need to know more. This is where a coach/mentor can help you shine.  The knowledge, experience and expertise of a coach/mentor can help you discover a whole new world.
Linkedin with me

What people have to say about Wayne
"I will forever remember two things from our "coaching relationship": one is that I should have contacted you way before the board preparation. It would have saved me weeks of writing and making corrections to my package. Second, you found the right words at the right time to steer me in the right direction. You might or might not remember but one night I crashed because I was overworked and frustrated with my constant work demands. You forced me to reflect and look within to find answers and find my way. Which I did but I could not have done without you."

MJD

"Having been identified in my organization as someone with the potential to move on to the next level as an executive, I was invited to an executive retreat where I had the honor and privilege to meet Wayne Watson for the first time. Subsequently, I was later given the opportunity to take part in an executive leadership program designed by Wayne. The primary goal of the program was to prepare me for the process in moving from a mid manager level into an executive level within our organization. Having taking part in other leadership training in the past, I had some reservations as to what could I learn more at this time, without being actually in such a position within the organization. However, to my delight, Wayne's approach, action plan and enthusiasm were second to none. There is only one way to describe Wayne's program plan and approach and that is "an enlightening journey into leadership". Not only did I have the opportunity to learn and grow within the executive level process, but learn much about true leadership, prioritizing a work/life balance and finding the time to accomplish it all. Wayne offered much more than guidance, mentorship and training, but also friendship throughout the process."

Merci Wayne, SG

"WOW!! No words for the AMAZING training tonight Wayne Watson!!! Incredible Visualization starts NOW!!!!! BRING IT ON!!!! INSPIRING!!!!!"

J.B.

"I was privileged to be present for your talk last night with fellow Arbonne Consultants."

MJ

"Thank you kindly for your motivating and inspirational talk this evening."

HN

"Loved your training tonight :)"

JB

« Wayne, le coaching te va à merveille et tu as certainement le vécu nécessaire pour comprendre et accompagner les gens. »

GG

"AMAZING trng last night! THANK YOU" Wayne Watson."

MB

"Thank you Wayne, it was amazing!"

BS

"And a special thanks to Wayne for a great training on rapport."

HC

"Wayne je tiens à te remercier pour ta formation aujourd'hui. J'ai appris pleins de choses intéressantes. J'ai adoré. Merci."

CG

"Allo Wayne! THANK YOU so much for your amazing training and mentorship! You were awesome and I heard amazing comments from your trng."

MB

"When you want to reach a certain goal, but seem unsure on how to approach or tame the opportunity to shine through it, Wayne is the man who lends you a hand and lifts you through that assurance, optimism and self-esteem. I had a career interview coming up and after meeting Wayne on two separate occasions, I achieved unimaginable results that would not have been possible without Wayne's guidance and coaching. Thank you so much my friend!"

C.M.

"Dear Wayne, I would like to express my most sincere gratitude for the coaching you provided me with to succeed at my executive board. This six months process has allowed me to enter my interview with great level of confidence, knowledge and pride in my level of preparation. Your coaching methodology ensured a complete approach to building me a winning state of mind. What I want to especially thank you for today are all the other aspects we focused on that were game changers in my development. Six months ago in our first meeting, we discussed the importance of visualization, awareness of my limiting beliefs, creating /using anchors and the importance of proper breathing. I truly appreciated your honesty and dedication in our weekly sessions. When we went through potential questions and answers, you provided constructive feedback and I always had clear instructions on areas of improvement and what would work best for me. In the end, through your coaching plan, I have been able to apply many best practices that will follow me in my future leadership roles. Thank you for all your assistance and friendship."

M.R.

"Wayne meticulously analysed and learned the process I wished to successfully complete. He determined the skills, abilities and psychological attributes to develop so that I may achieve the desired results. He created a curriculum on a time line which was realistic and enabled me to maintain a balance between work, personal life and coaching sessions. Wayne's coaching helped me reach my goal, and his teachings will allow me to overcome obstacles in leadership roles throughout my career."

MB
A coach /mentor can make a significant difference in creating the level of awareness needed to make the changes you seek, to help you discover the resources you require and to create the accountability that will keep you tethered to your objectives.
View my blog posts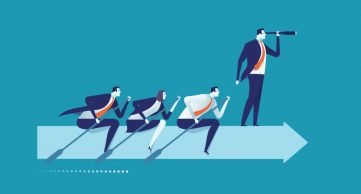 Success Through Rituals
What is it you do on a daily basis that keeps you tethered to your goals? If you had the opportunity to speak with people who are highly successful you would realize that they all have daily rituals that keep them "on track" with whatever they want to accomplish...
August 15, 2016 READ MORE